Check here for updates on our Parish Improvement Project 2022
November 17, 2022 - The exterior painting is finished and the new speakers are up inside the church.  We are still waiting for the arrival of our new exterior crucifix.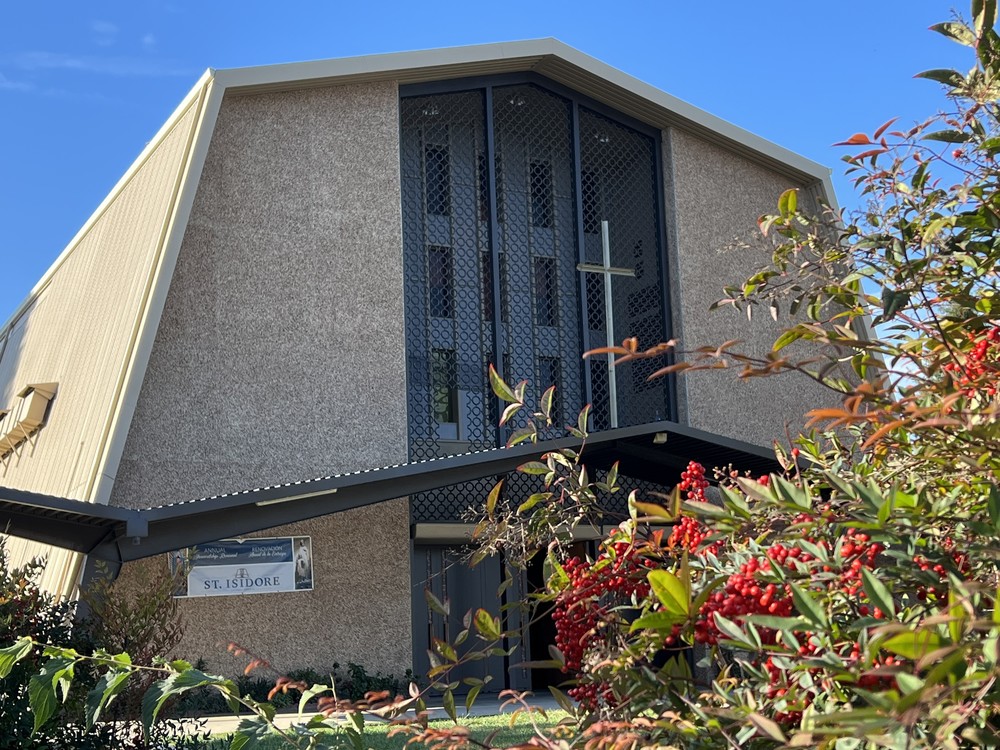 September 11, 2022 - We celebrated our first mass back inside the church this weekend.  Everyone so was happy to be back in our beautiful sanctuary.  We are still working on upgrading the sound system.  And, since we have surpassed our financial goal we have enough to update the exterior of the building as well.  Plans are still be working up for the outside, but it should be starting soon!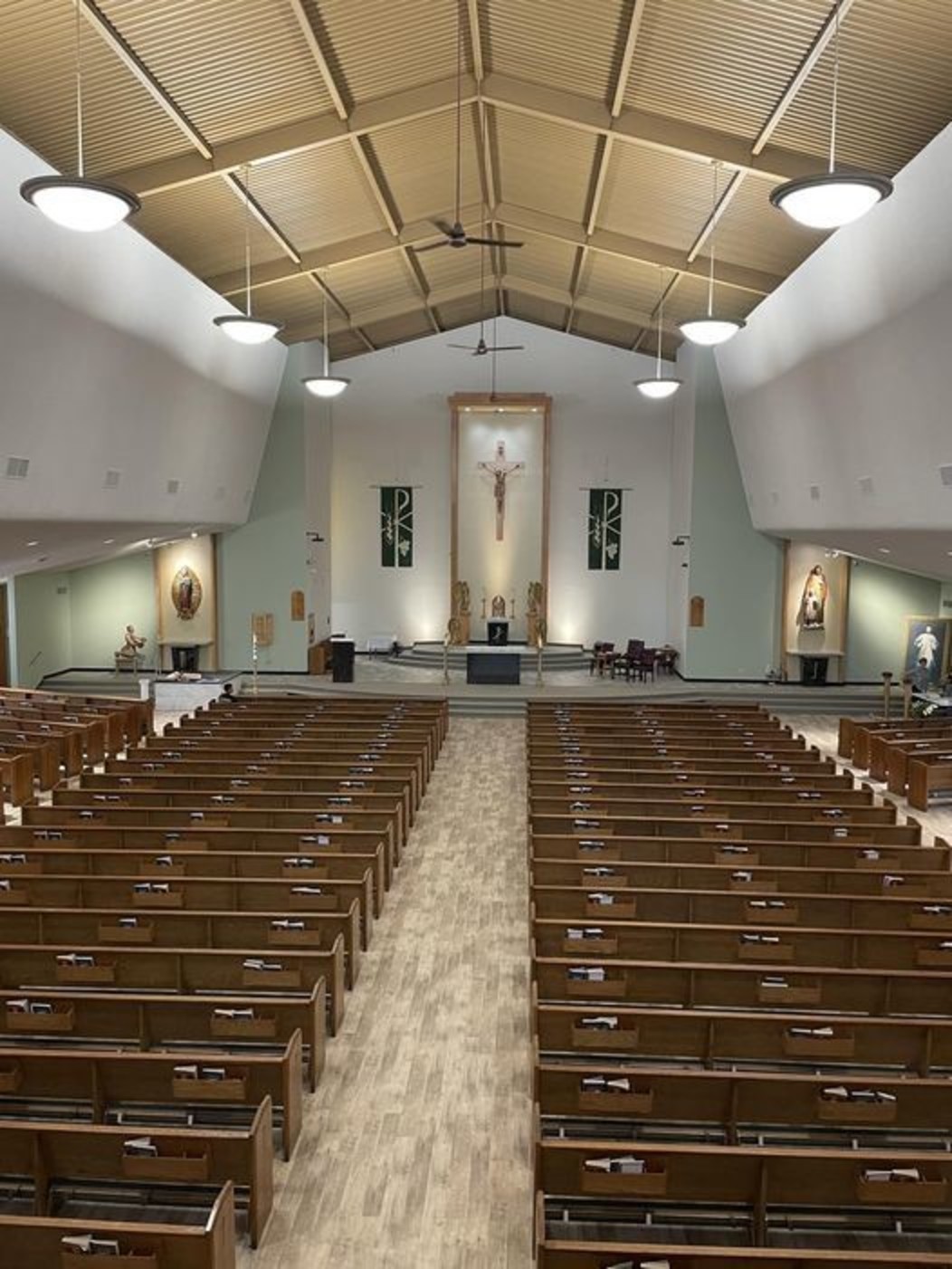 August 17, 2022 - Praise be to God!  We have surpassed our financial goal and have reached $385,000!  The church is looking more and more put together everyday.  All the newly polished pews are back in the church, there is new flooring on the altar and stairs, new wallpaper behind the crucifix, and all the statues have been refinished.  We look forward to once again holding mass inside the church in the coming weeks.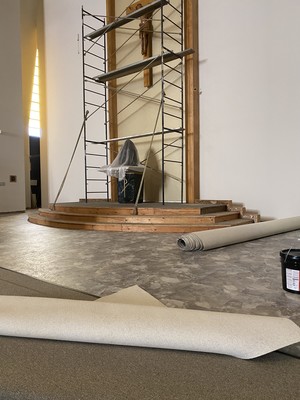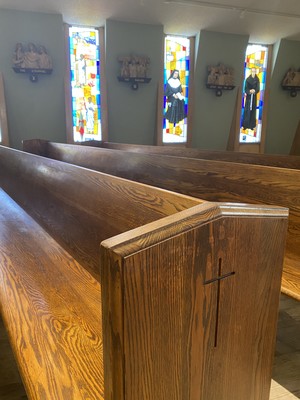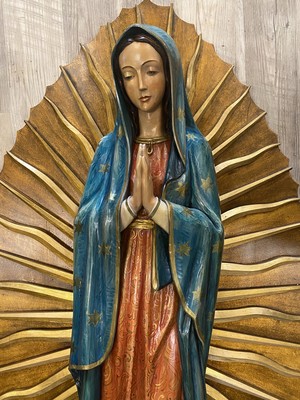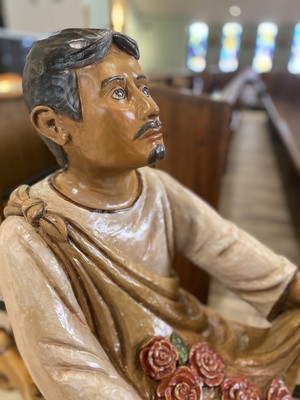 July 27, 2022 - Great news! We are only $12,000 away from our Parish Improvement goal of $350,000!
We can really see the progress. Thank you Dario and crew for starting on the flooring this week!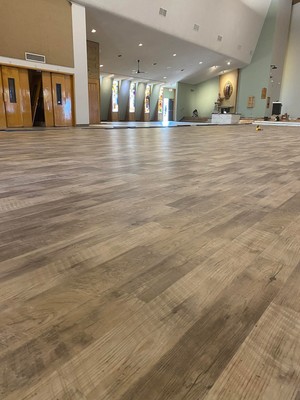 July 25, 2022 - It's been a busy week at the parish!  The interior painting is finished and our group of amazing volunteers spent the weekend prepping the floor before installing the new flooring.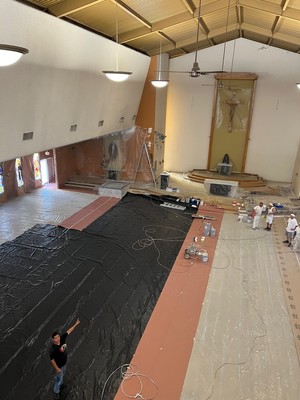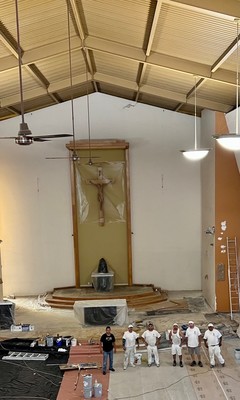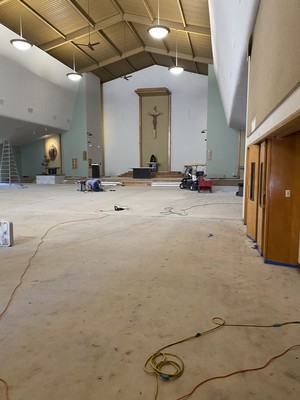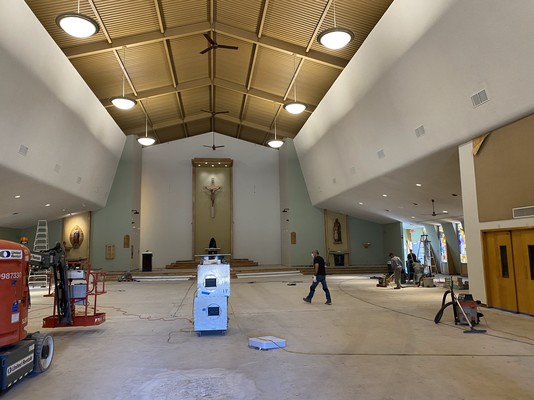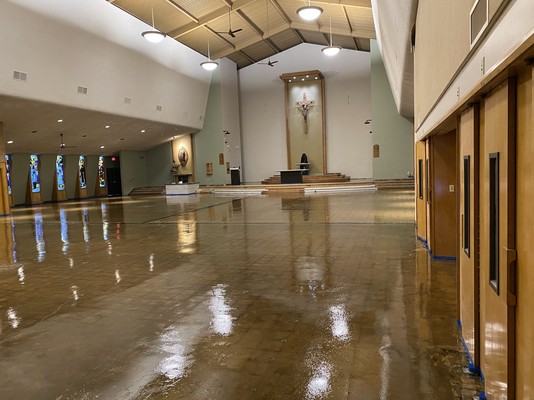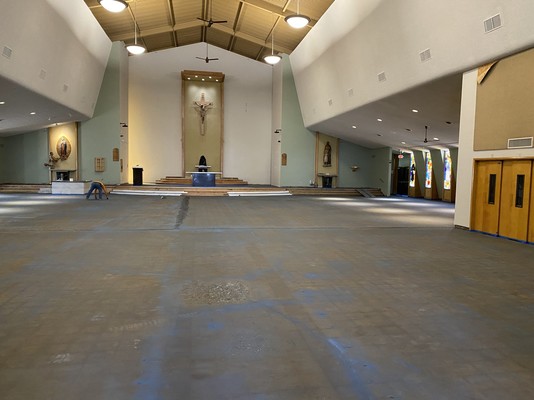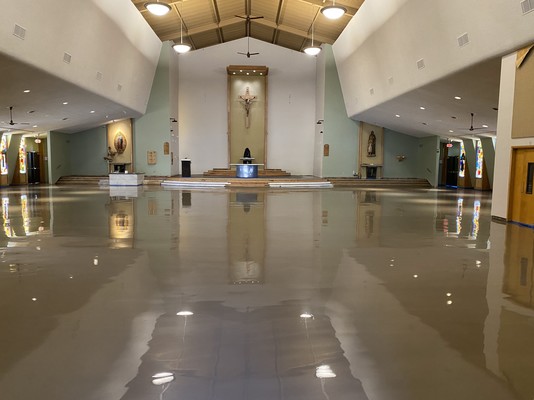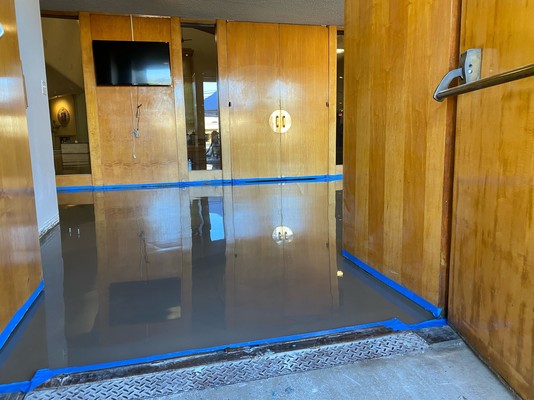 July 19, 2022 - The flooring abatement has been completed, now we are prepping for interior painting.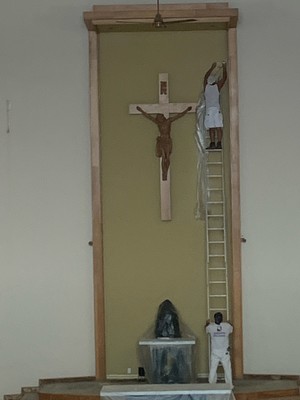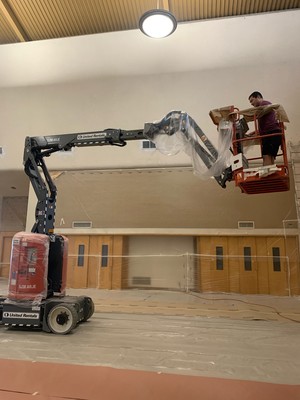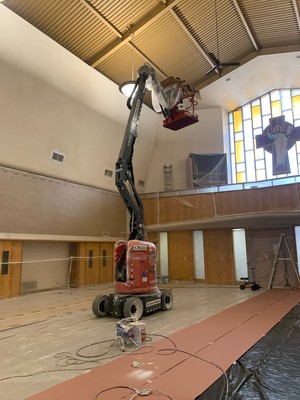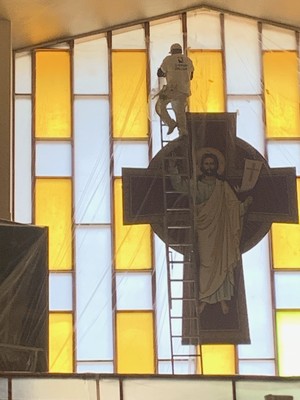 June 26, 2022 - We are moving along with our Parish Improvement Project.  The church building has been emptied and is currently closed for abatement on the floors.  After the abatement is done we will get started on the interior painting.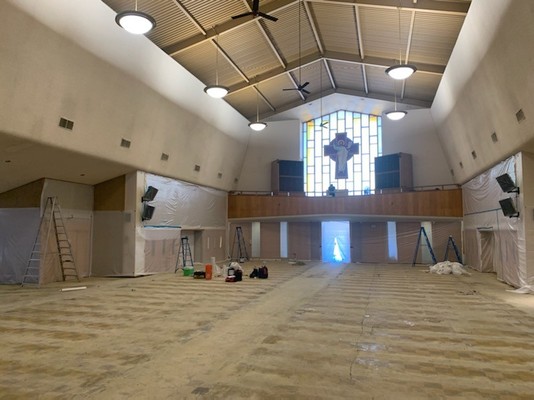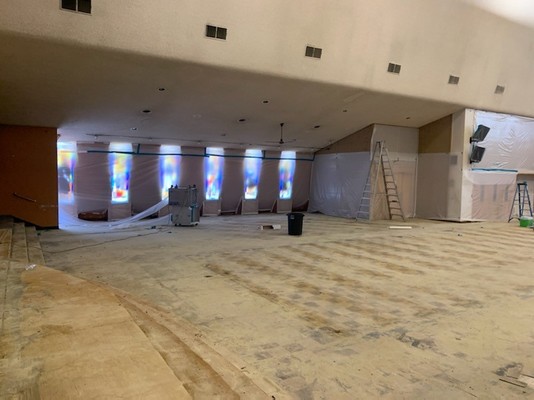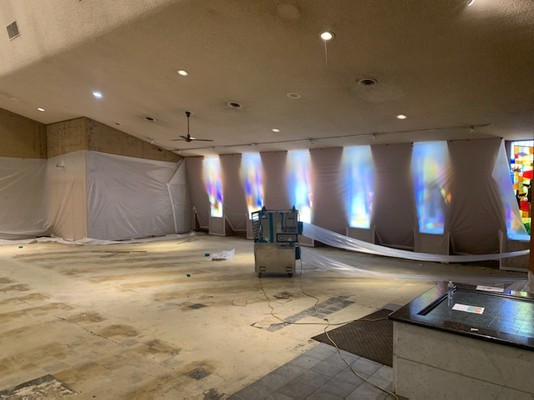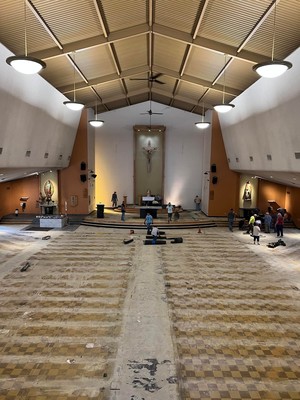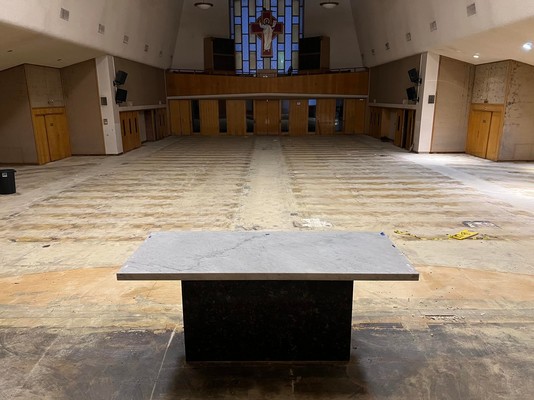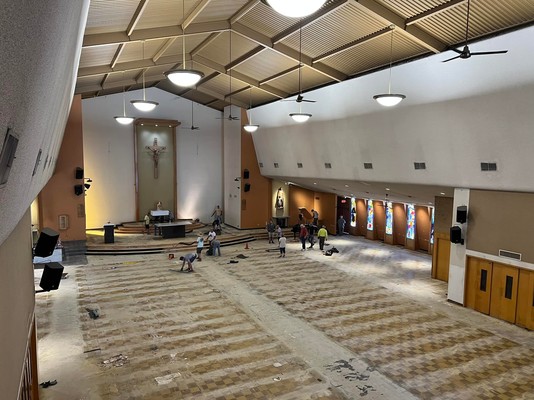 Thank you to all who have donated their time, talent, and treasure to this project!
We are currently $40,000 away from our $350,000 goal.  If you would like to donate click here!  No donation is too small!